Local Cuisine From Finnskogen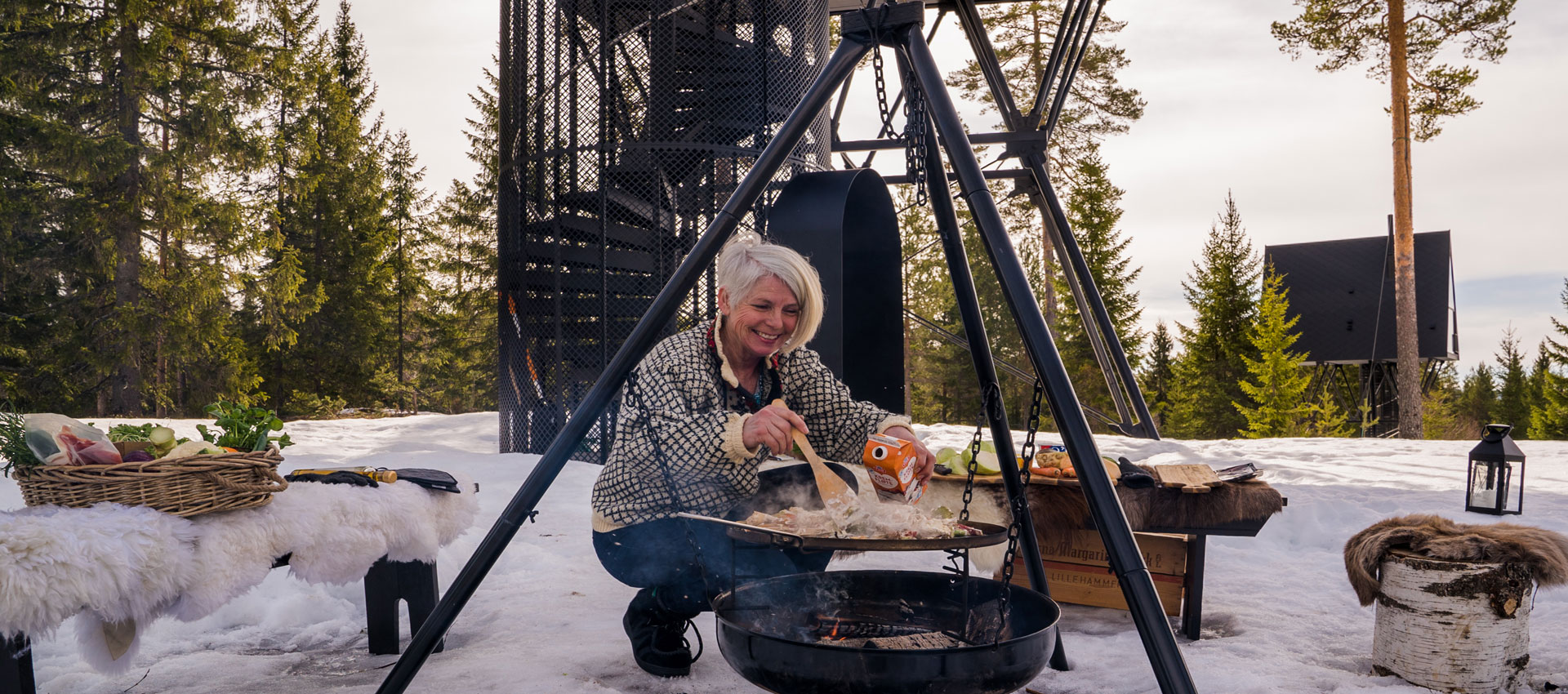 The food we serve at PAN comes from several local suppliers and farmers. Breakfast, lunch and dinner are all options during your stay at PAN. The food is delivered to the cabin upon arrival. The selection varies throughout the season and is based on seasonal produces. Breakfast and lunch can for instance consist of home-baked bread, farm eggs, pancakes etc.
The dinner is based on traditional food from Finnskogen and comes in ready-made components that follows a simple recipe. The cooking is easy and can be done while enjoying a glass of wine and admiring the view. Dinner can also be made on a bonfire outdoors.
All food is ordered through our booking system.