Skogsro Yoga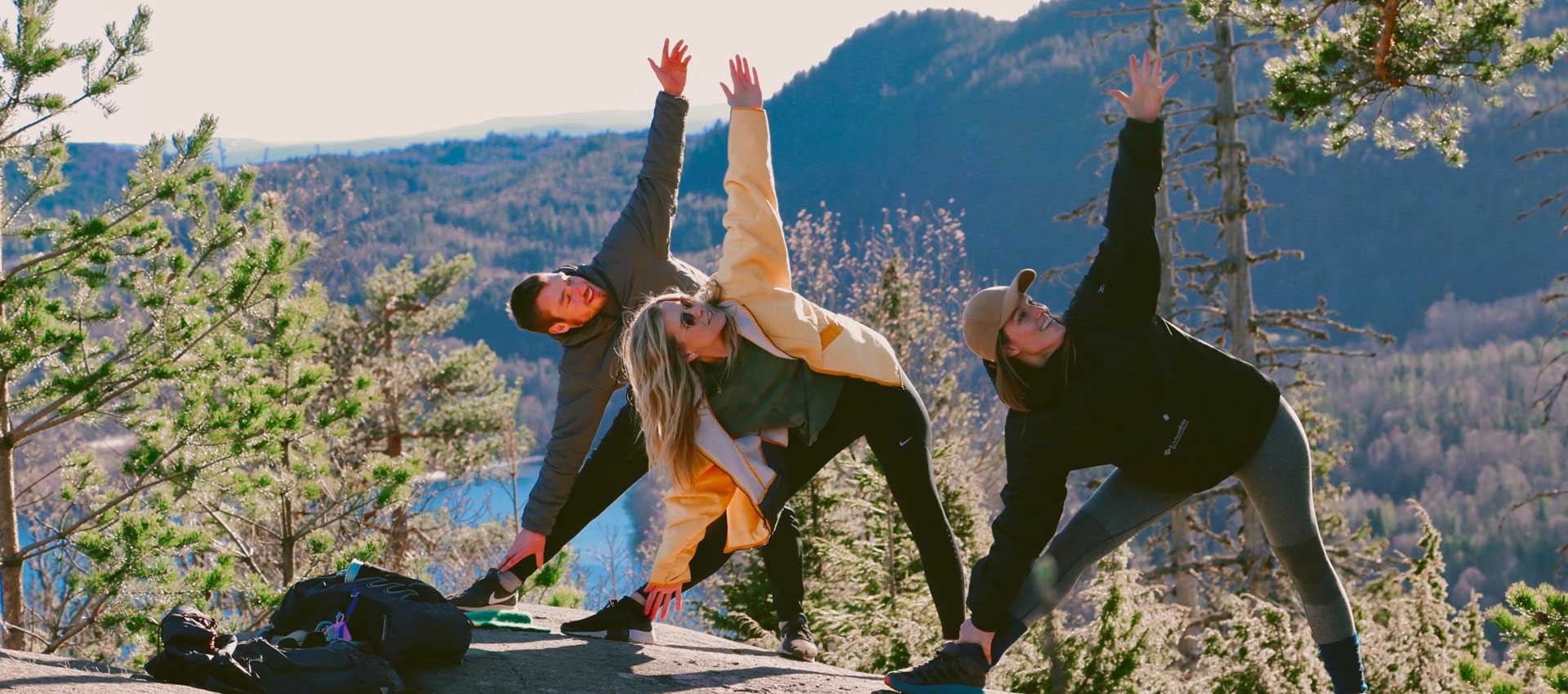 Award winning cabins, Yoga and meditation in Norwegian woods. We are combining elements for a calm mind, followed by new energy. Both days we lead 90 minutes Vinyasa Yoga, 40 minutes Yin with a flow, and 20 minutes meditiation and breathing techniques.
Mountainyoga.no is lead by Gitte Lill. Certified with teaching experience from New York and Oslo, classes can be held in both English and Norwegian. We focus on combining Yoga with nature, the two healing elements together created Mountainyoga.no.
Classed are held in the forest, in a «gapahuk», in a cosy barn with candles, or at the farm, depending on the weather. During these classes we will calm our minds, work muscles/breathing/focus, and meditate.
Level and age is open for everyone. First timers and experienced Yogis are welcome with their practice. Can adjust for pregnant Yogis as well. Finnskogen has beautiful hiking trails, we will combine wandering in silent nature with Yoga.
This is exclusive for PANs guests and will happen 6th and 7th of February 2021. Maximum number of participants are 12. Contact us for booking: post@panhytter.no
Price: 1800 NOK per person. In addition to the rental of the cabin (six people per cabin).
Hope to see you there!