Fishing in Norway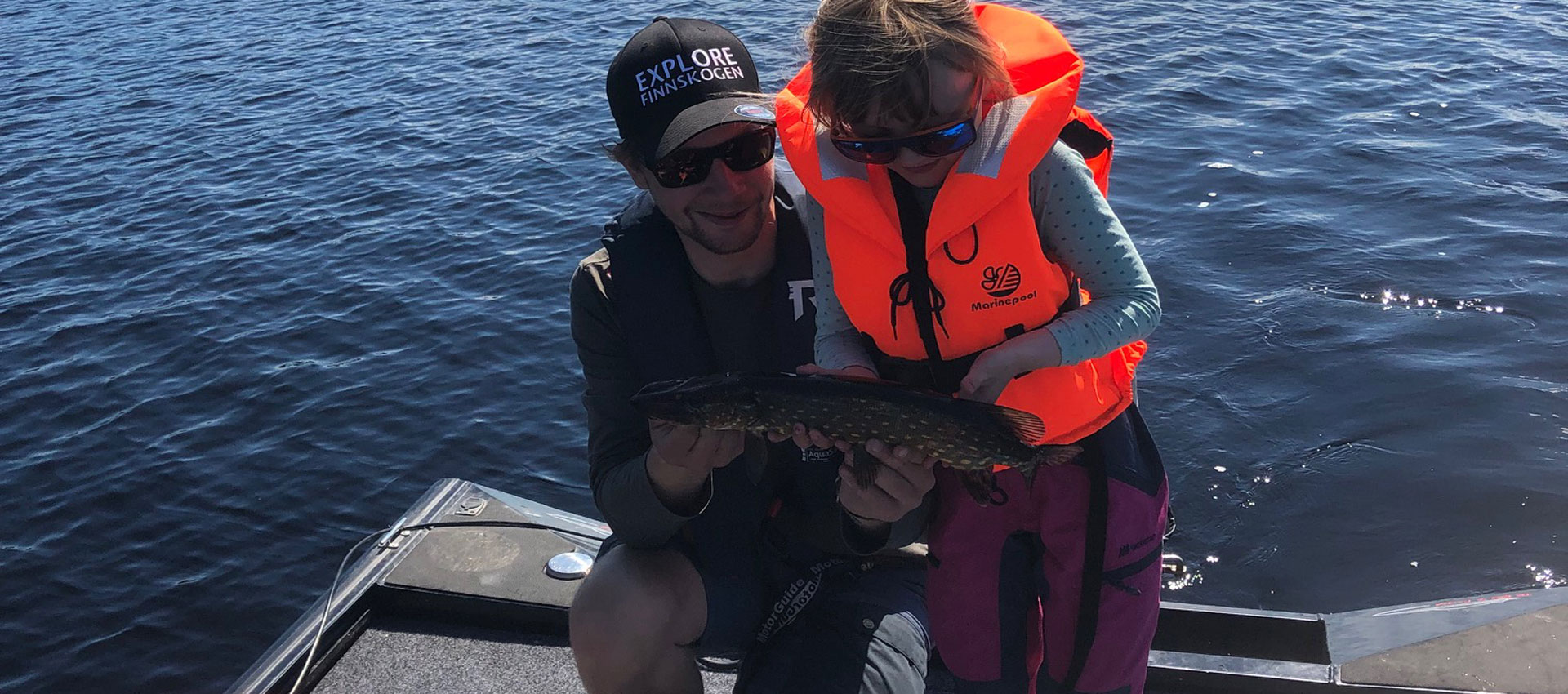 Finnskogen has a lots of small lakes, full of freshwater fish such as pike, cusk and perch. You can go fishing by land or by boat in many of the wonderful lakes that is found in the middleof the surrounding forest. A day with fishing in these beautiful and remote surroundings is an experience for life. Lighting the bonfire om a fishing trip is something that gives you a true connection with nature.
Our guides from Explore Finnskogen are top rated and have several titles and championships. During the trips you will learn a lot of the history of Finnskogen as well as increase your knowledge when it comes to fishing and nature in general.
Our guides will tailor an experience suitable for any level of experience.
Group: 2-8 persons
Duration: 2-4 hours
Season: roughly May-October
For booking information: info@panhytter.no