Finnskogen Spa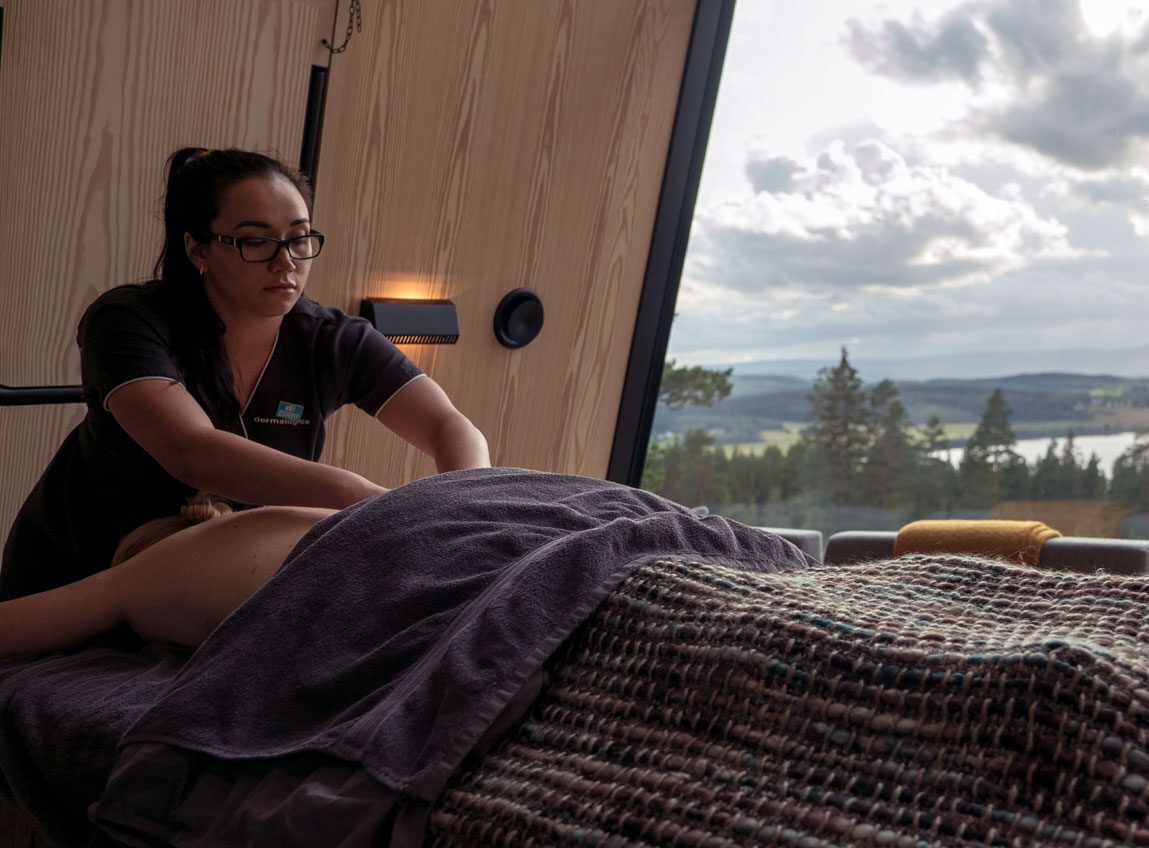 For the optimal luxury experience, you can order a SPA treatment during your stay at PAN.
The treatments are performed by the skin and body care clinic Friske Fjes, which has developed a tailor-made menu adapted to the surroundings of PAN. The masseurs gives the treatment at the cabin in magical surroundings. All the therapists are Dermalogica Experts – the highest level in Dermalogica's global continuing education program.
All products used in the treatment are from iKOU and based on organic and vegan principles. Friske Fjes wants to create unique experiences in a unique environment for PAN's customers with their three different treatments.
All treatments last for 90 minutes and cost from NOK 4600. It is possible to extend the length of the massage with 30 minutes for an extra fee.
For booking – email us at info@panhytter.no
The Quiet of the Forest
Relax and lower your shoulders with this soothing treatment that restores skin hydration from head to toe. Refreshing body scrubs, soothing massages with soothing oils and a moisturizing, antioxidant-rich wrapper leave the skin ultra soft. Let this treatment in fantastic tree-top surroundings give you a feeling of complete relaxation.
Energy Top
Enjoy a refreshing treatment that stimulates energy levels in both body and mind. Feel the effect of a fresh and cleansing salt scrub, relaxing massage with revitalizing essential oils and an antioxidant-rich, moisturizing wrap. All in all, this gives a wonderful feeling and a renewed skin that radiates wellness. Let the tension drop, regenerate energy and feel at ease.
Nature's Cleanse (Not for pregnant)
Detoxify your body and clear your mind with this deeply relaxing and cleansing treatment. A detoxifying body scrub, and wrapping with natural clay, seaweed and Australian plant essences restore a healthy, radiant skin all over the body. Soothing, essential oils and the stress-reducing massage makes you completely relaxed.